Experience a new level of convenience and luxury with the LuckyLads Hotel Mobile App. At LuckyLads, we understand the importance of seamless travel experiences, and our app is designed to enhance every aspect of your stay. Whether you're a 5 star hotel or lower, our mobile app has features that will make your hotel stand out.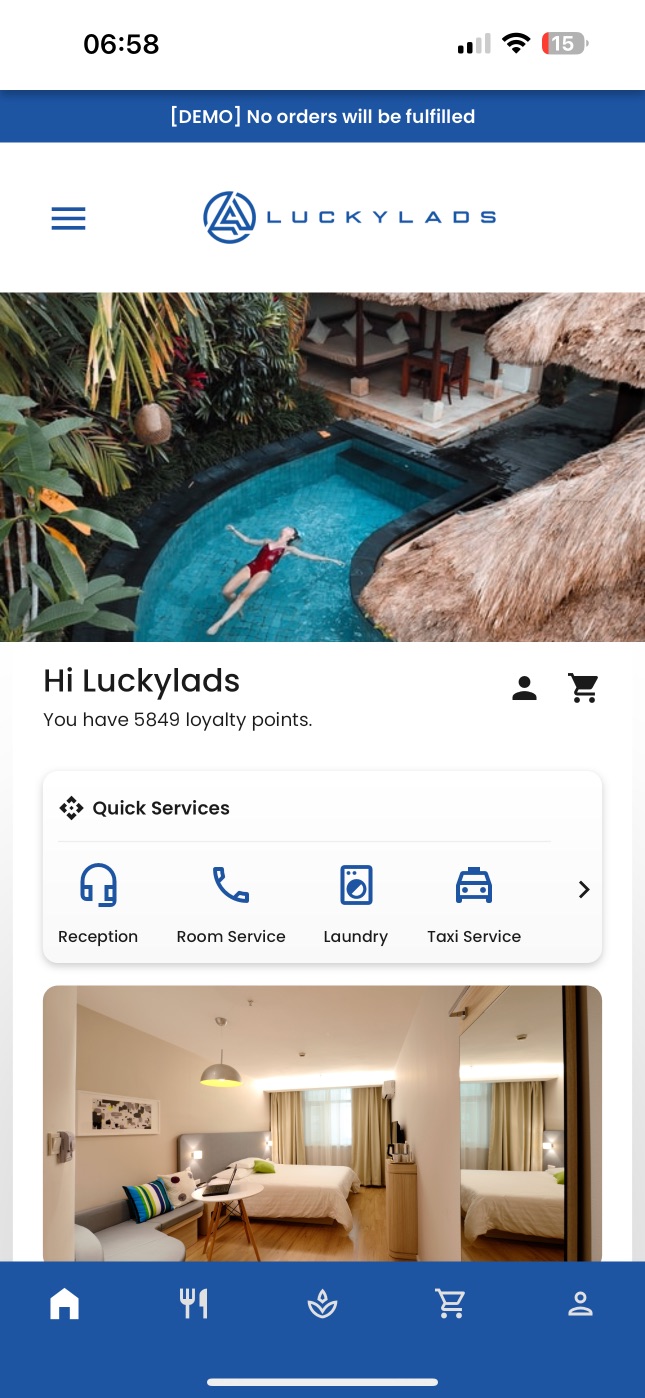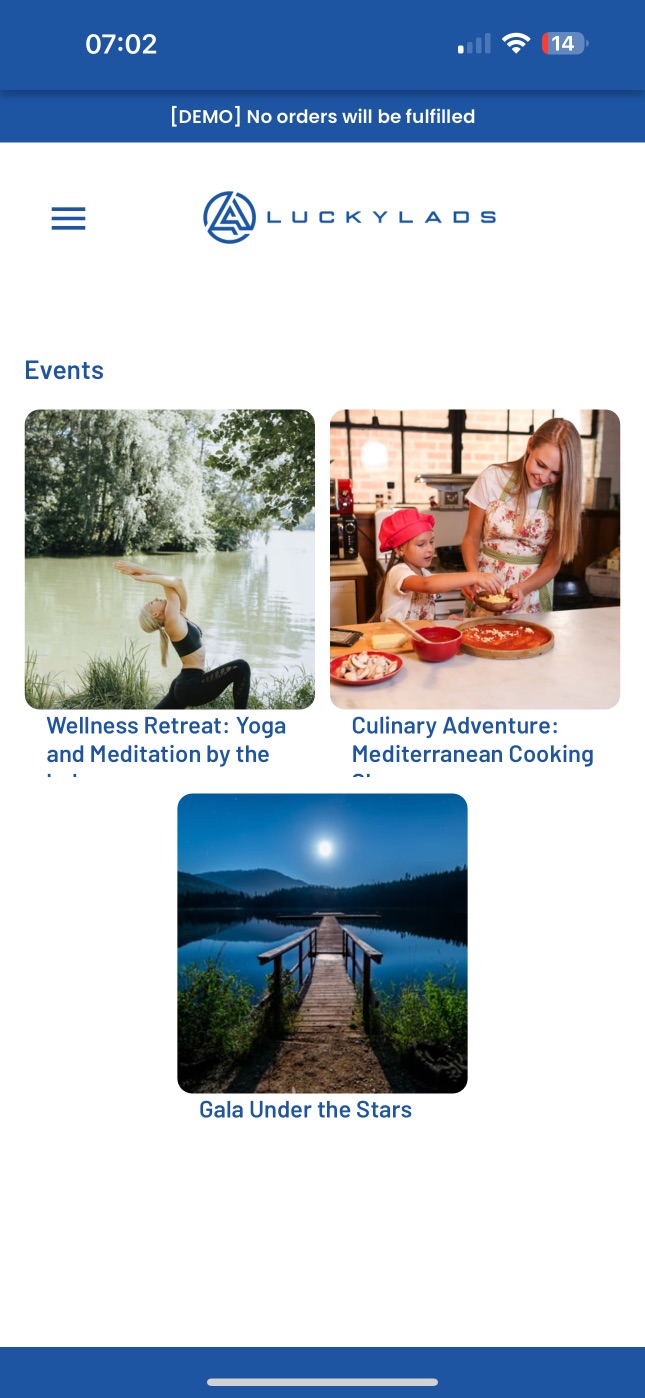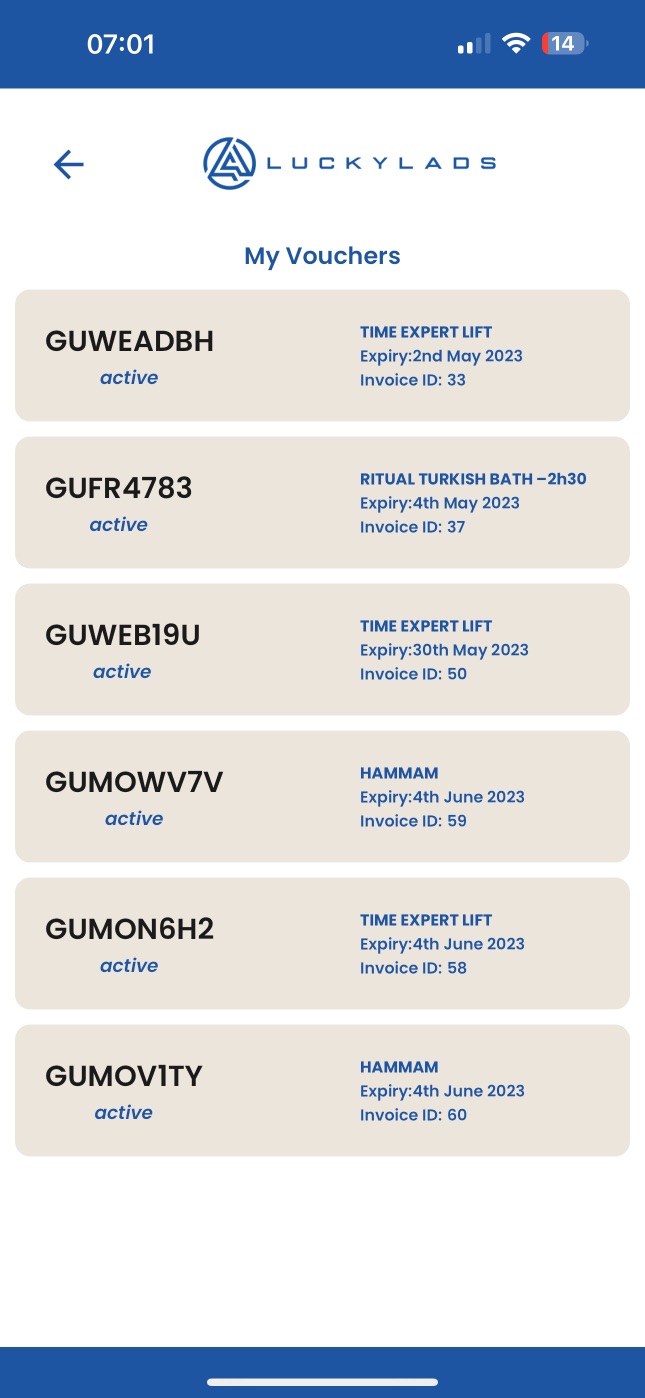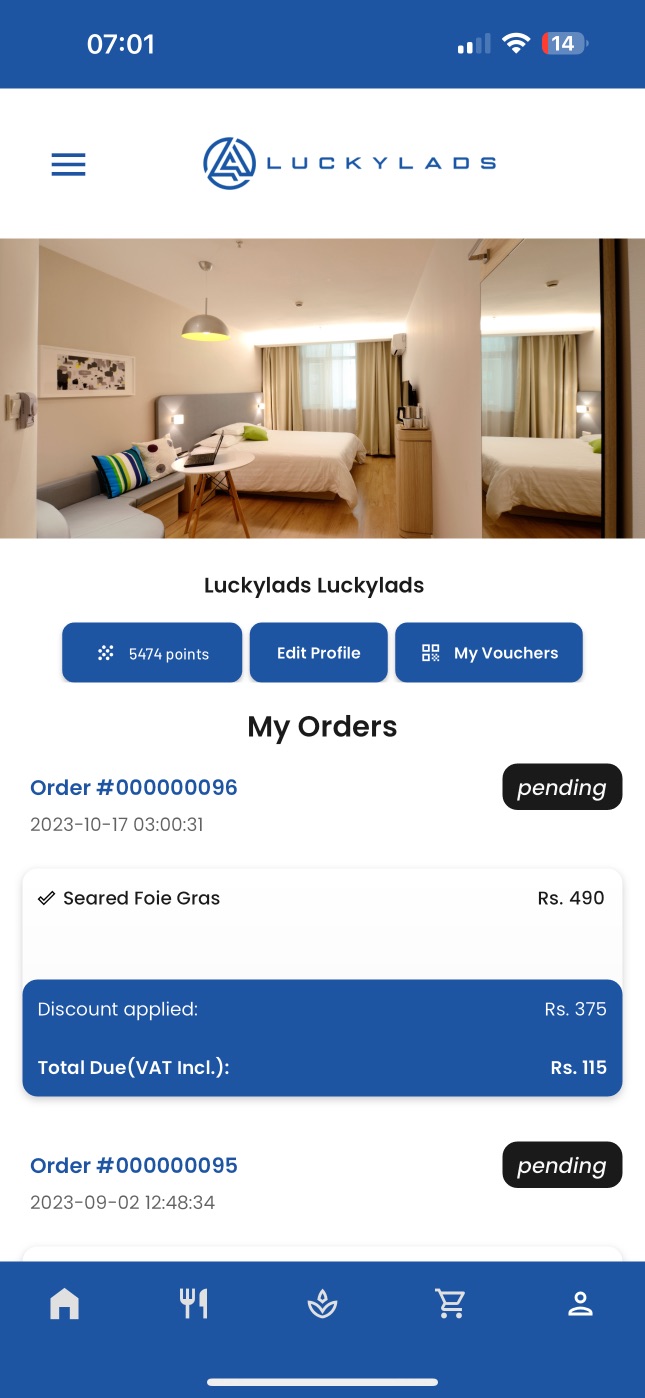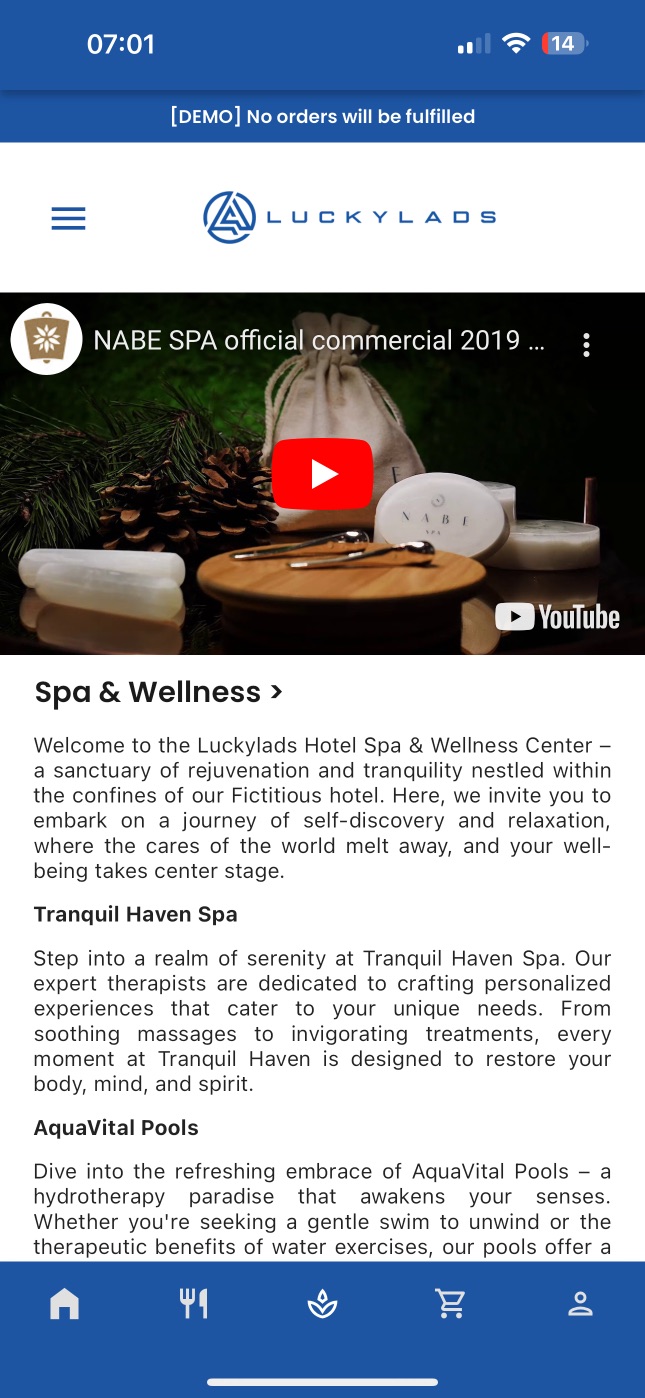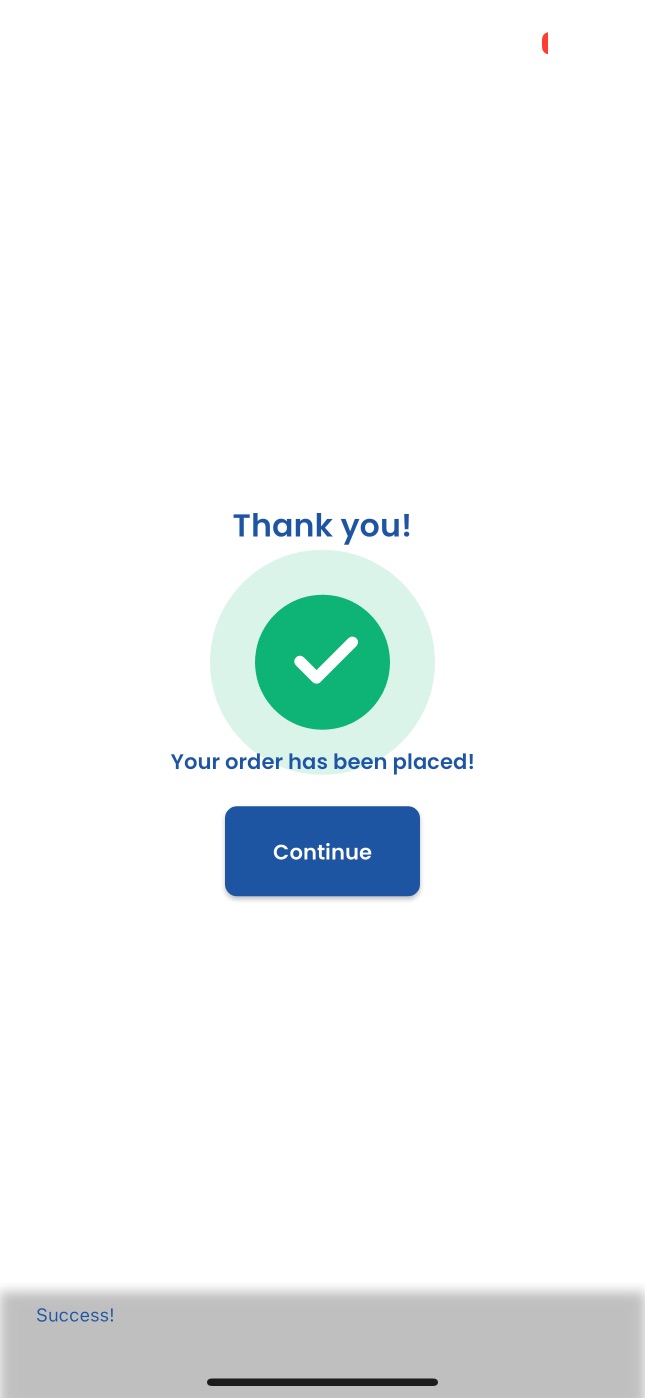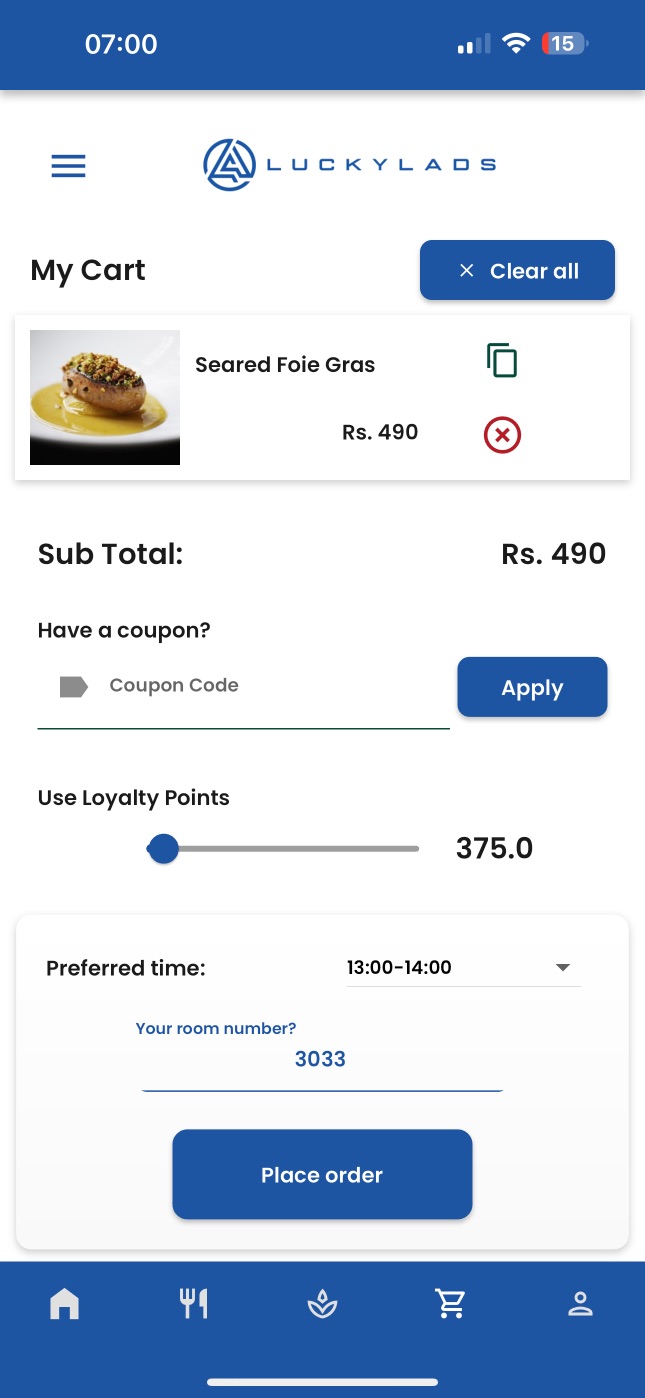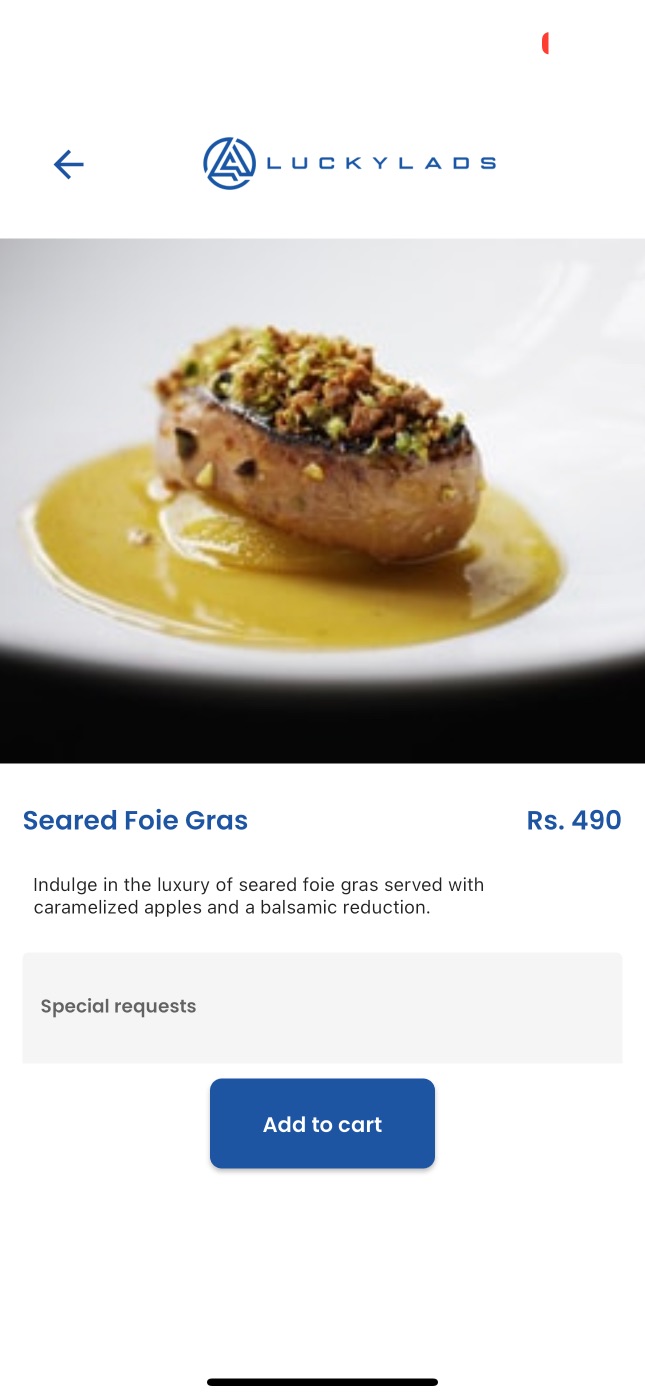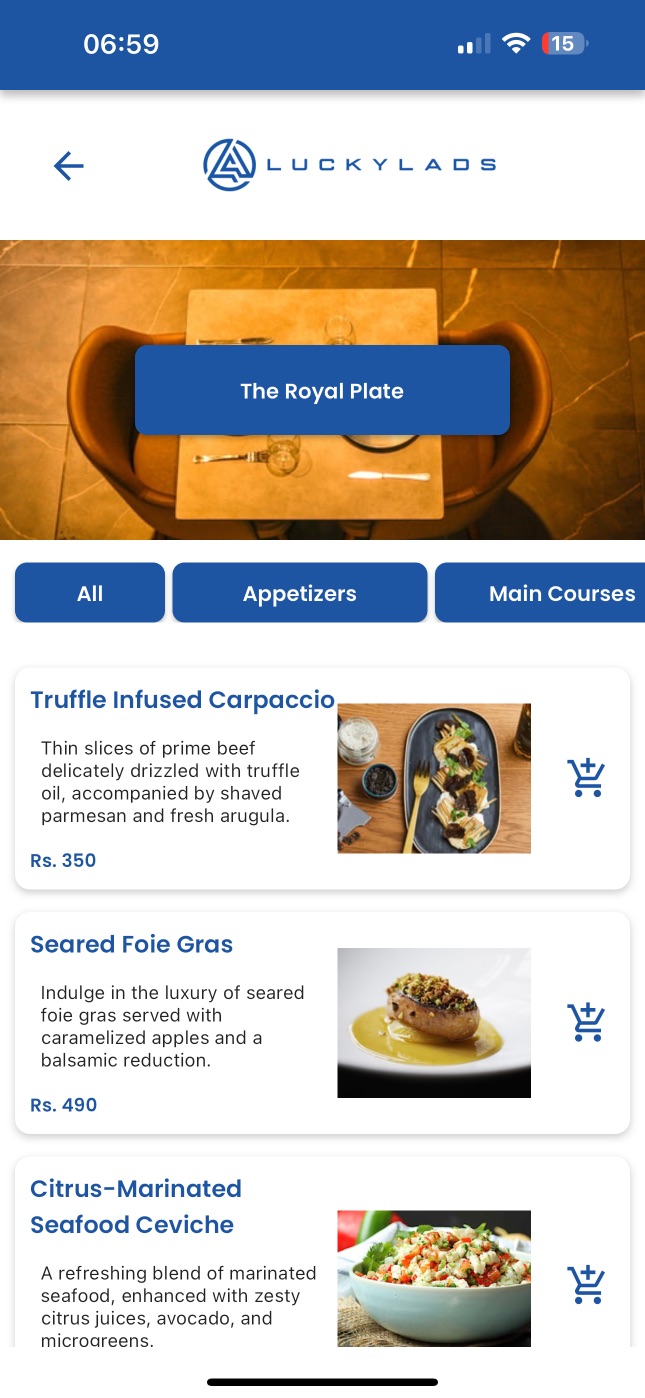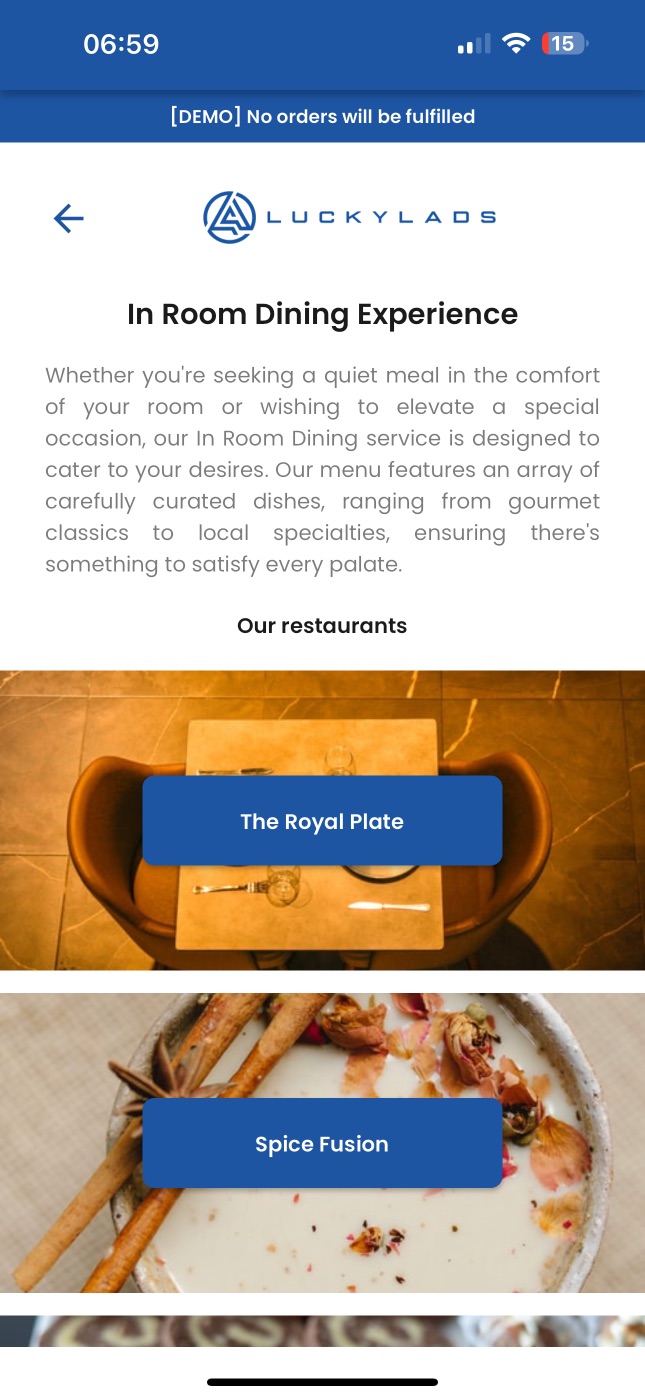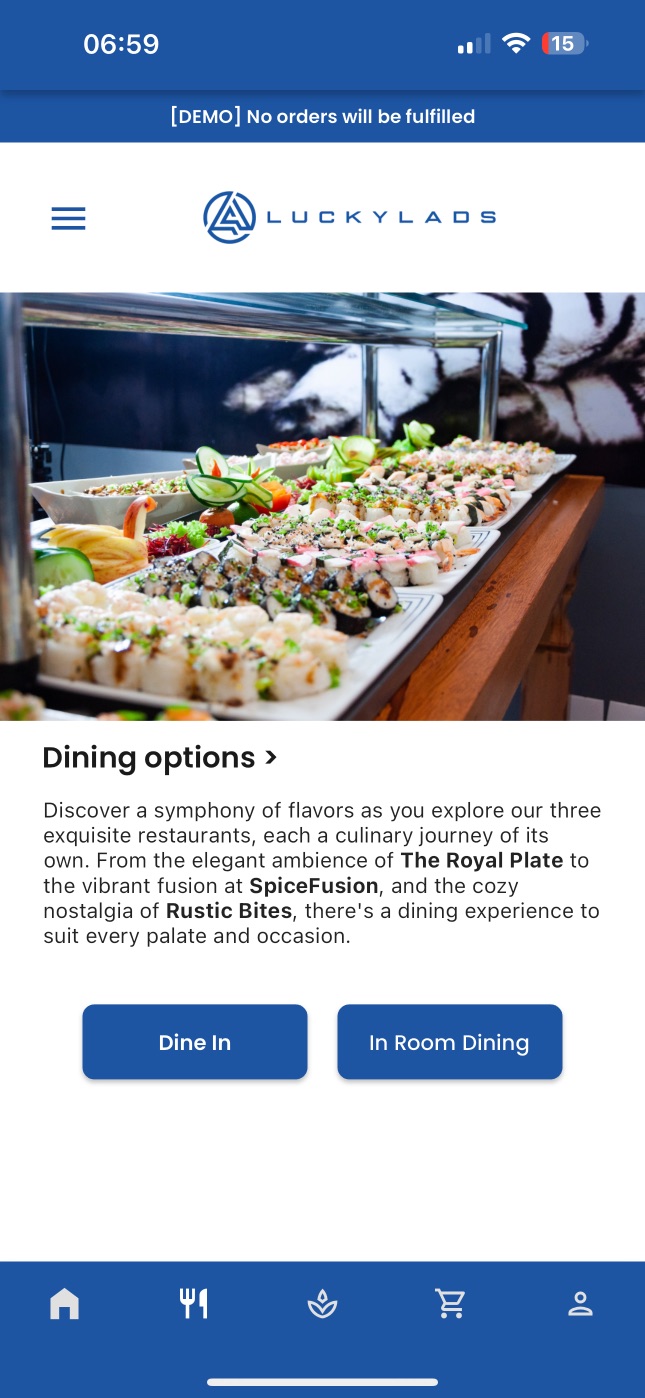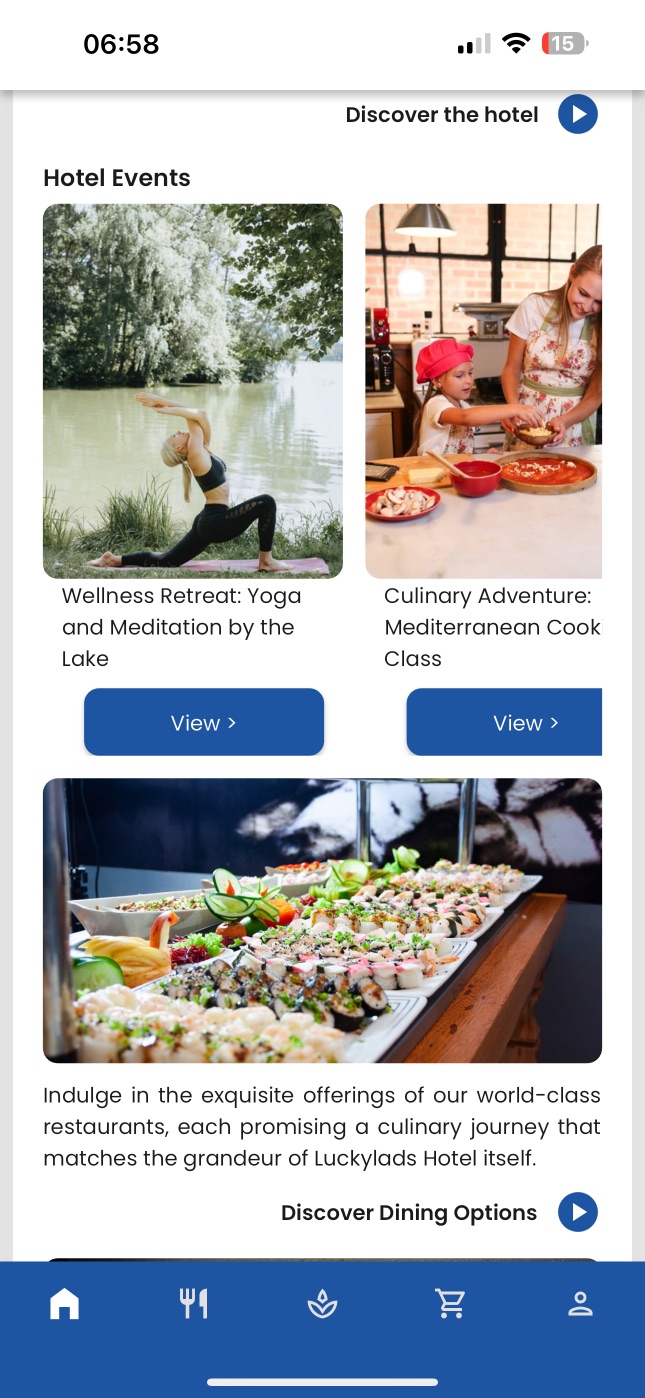 Elevate your hotel's digital presence and delight your guests with the LuckyLads Hotel Mobile App, a cutting-edge solution crafted to enhance every aspect of the guest journey. As a leading digital solutions provider, LuckyLads empowers hotels like yours to thrive in the digital age, offering a comprehensive app powered by Flutter, Magento Opensource, and our custom-developed API gateway, all backed by the reliability of Google Firebase.
Key Features for Your Hotel:
Authentication Module: Prioritizing guest security and privacy, our app offers a safe and seamless login experience, instilling confidence throughout their stay.

Push Notifications: Keep your guests informed in real-time about hotel events, activities, and exclusive offers. This feature enhances guest engagement and ensures they are always up-to-date.

Dining Menu: Showcase your exquisite dining options with our app. Guests can easily explore your diverse menu, tantalizing their taste buds and enhancing their dining experience.

In-room Dining Experience: Elevate in-room dining with our app's booking option. Guests can order from your extensive menu, and you'll deliver their delicious meals directly to their rooms.

Spa Menu with Ordering Options: Streamline spa bookings and treatments. Guests can effortlessly browse your spa menu, select their preferred services, and book spa experiences right through the app.

Spa Vouchers: Increase spa revenue by offering spa vouchers within the app. Guests can purchase relaxation experiences, further enhancing their stay.

Communication Tools (Wi-Fi Required): Enhance guest communication without the need for mobile data. They can easily contact the reception desk, arrange taxi bookings, and request room service with a few taps.

Live Chat Support: Provide 24/7 live chat support, ensuring quick and responsive assistance for your guests. It's a valuable resource for guest inquiries and requests.

Hotel Events: Promote and manage hotel events effortlessly. Guests can explore and RSVP to upcoming events and special occasions, ensuring their participation in memorable experiences.

Hotel Activities & Tours: Highlight local attractions and activities tailored to guest interests. Guests can easily discover the best of the area with the app, enhancing their overall stay.

Loyalty Points and Discounts: Boost guest loyalty and revenue by implementing a loyalty program. Guests earn points and unlock exclusive discounts and rewards, incentivizing repeat visits.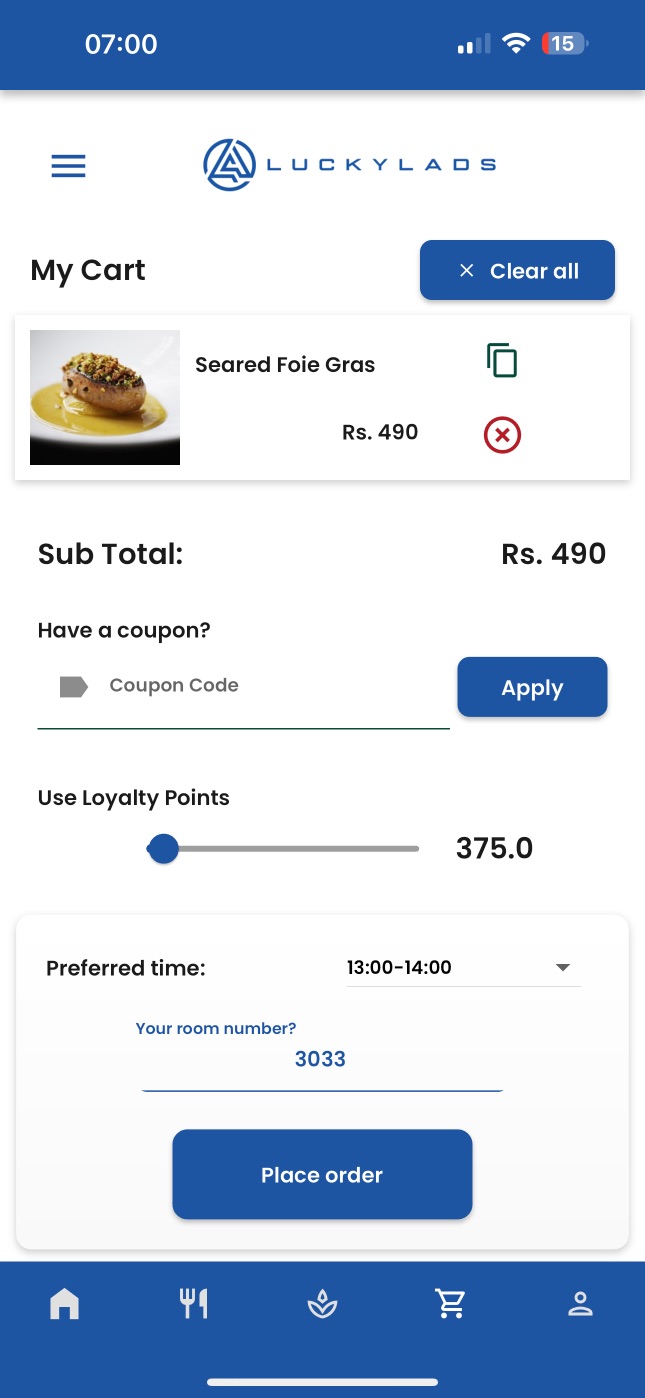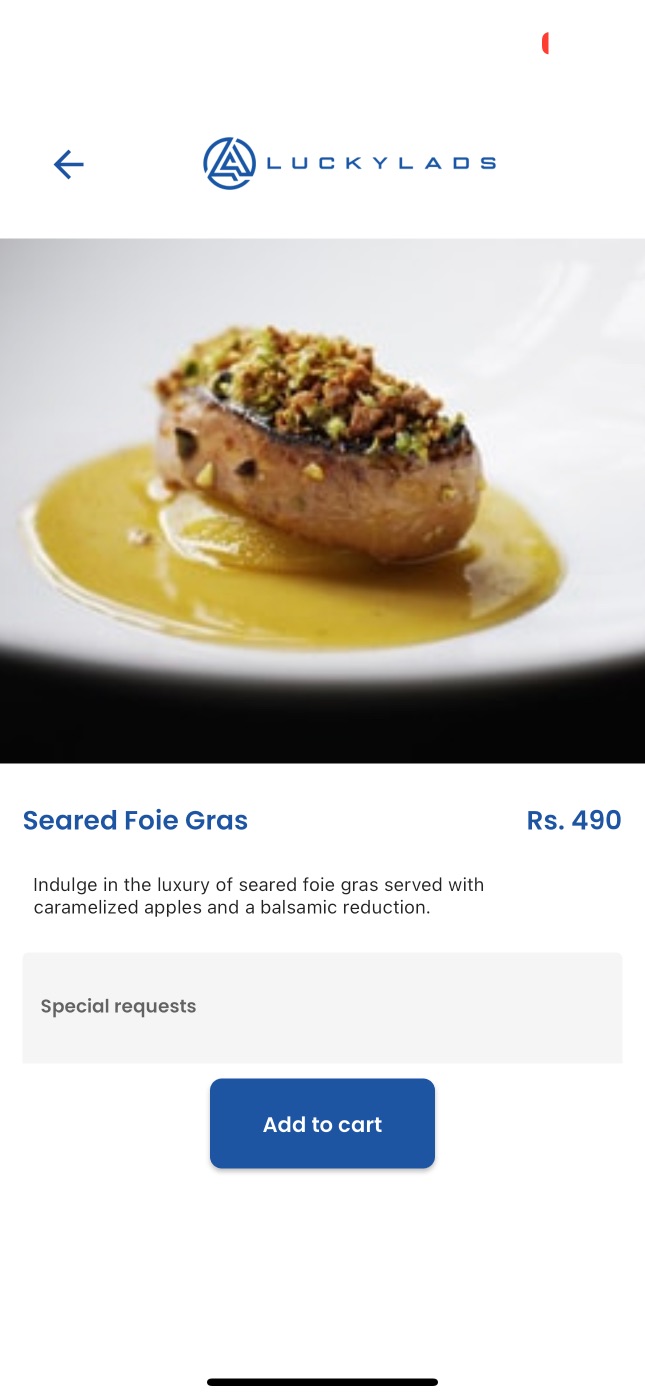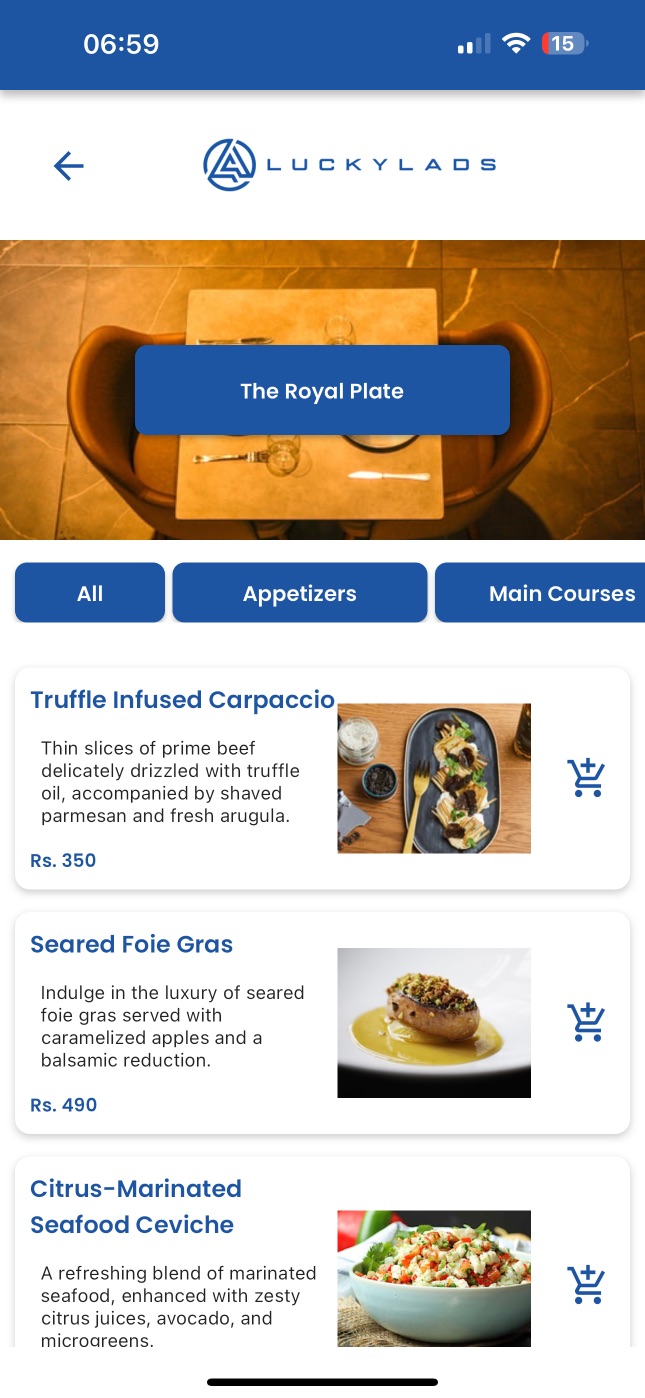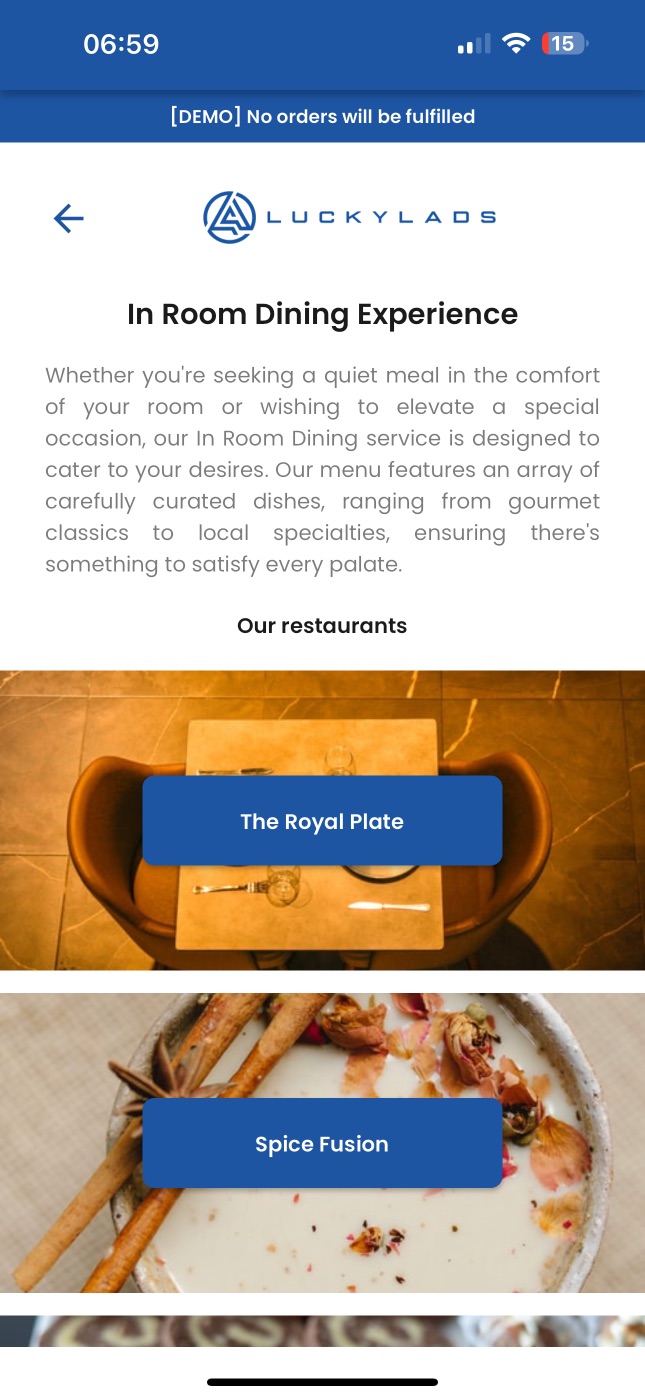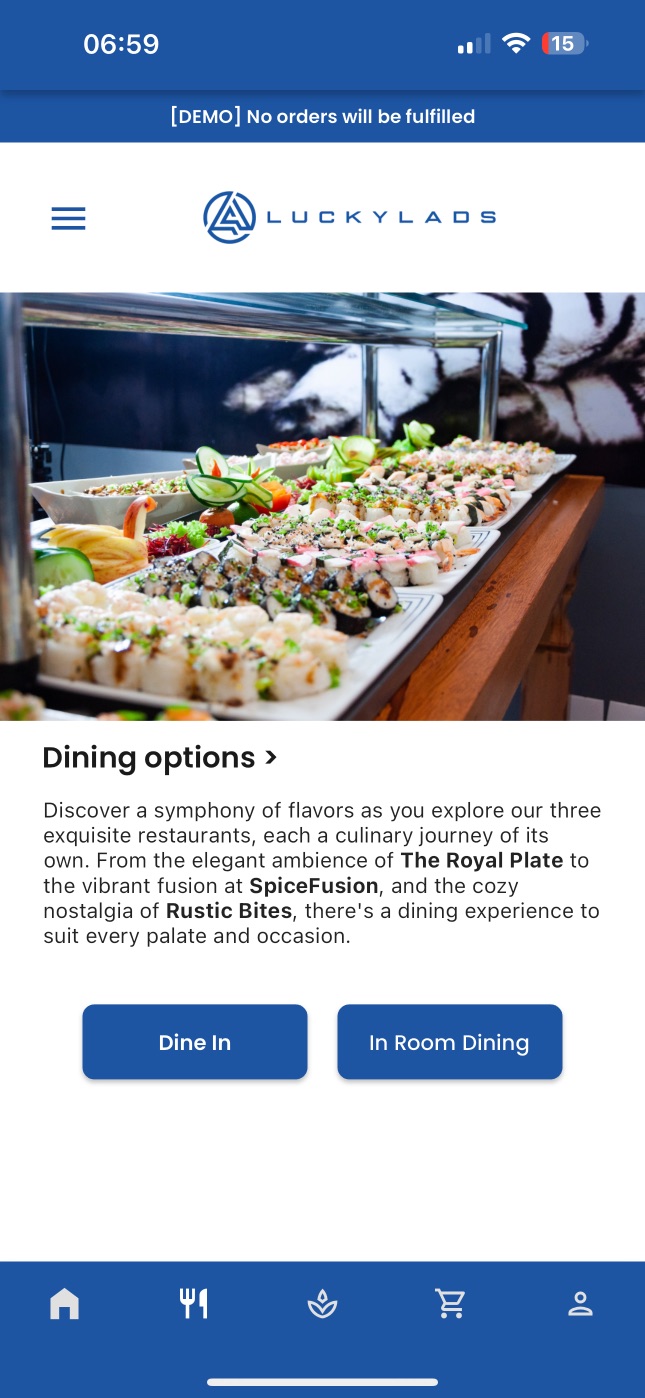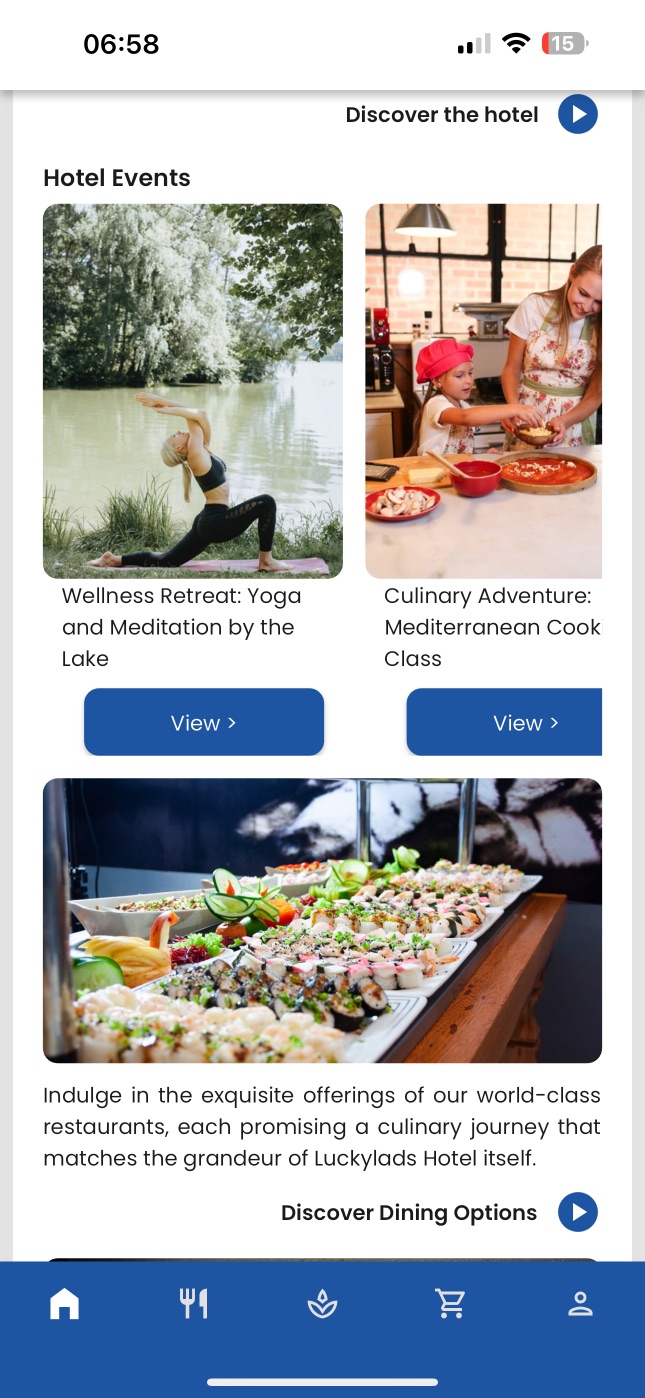 At LuckyLads, we're dedicated to harnessing the power of innovative technology to revolutionize the guest experience in the hospitality industry. Our hotel mobile app is a testament to the transformative capabilities of modern technology, and we're proud to utilize two key technologies:
1. Flutter for Responsive iOS and Android App: Our app is built using Flutter, a cutting-edge framework that ensures a seamless and responsive experience for both iOS and Android users. This cross-platform approach guarantees that guests can access the app on a variety of devices while enjoying a consistent, top-notch experience.
2. Magento Opensource Integration: We've integrated Magento Opensource to provide hotels with a robust dining and spa menu experience. Guests can explore, order, and indulge in the hotel's culinary and wellness offerings effortlessly. Hotels can easily update menus to reflect seasonal changes or special promotions.
These technologies work in harmony to create a user-friendly and feature-rich hotel mobile app that enhances every aspect of the guest journey. LuckyLads is committed to helping hotels thrive in the digital age by providing a comprehensive solution that combines innovation, convenience, and luxury, ultimately creating fortunate opportunities for both hotels and guests.
The LuckyLads Hotel Mobile App is tailored to meet the unique needs of your property, providing an exceptional digital experience for your guests. Enhance guest satisfaction, boost revenue, and streamline operations with our comprehensive solution.
Call instantly now on +230 5252 4388